Tips to Help You Rank Higher in Local Searches
Robyn Rivera
Want more high-quality organic leads for your business? Here's how to increase your visibility in local searches.
How to rank higher in local searches
#1. Claim/optimize your Google My Business listing
When someone does a local search, the very first thing that will show up on Google are the Google Maps listings.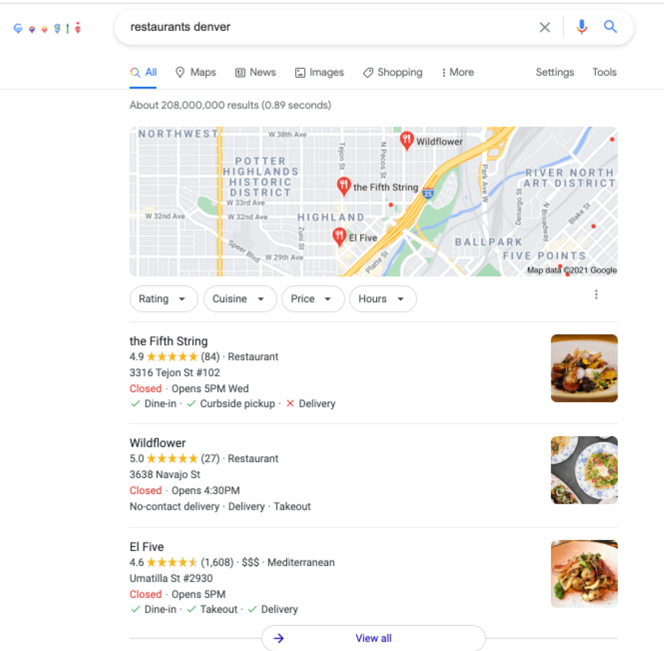 Suffice it to say, any local business that wants to get noticed needs to make sure that they show up on Google Maps. To do that, it's important to claim and fully optimize your Google My Business listing.
Too often, business owners will end up leaving whole sections of their Google My Business profile blank. This is a missed opportunity.
Fully fill out every single section of your Google My Business profile, giving users as much information as possible about your business. This includes adding images and videos, and posting updates to your profile.
#2. Get listed on local directories and sites
Google is probably the first place most people are going to look for a local business, but often, the second place they'll look is a local directory, like Yelp, Angie's List or Top Rated Local®.
The fact of the matter is that there are many places a prospective customer might find your business online, and smart marketing is about being visible wherever people might be looking for what you have to offer.
Making sure that your business has a presence on all relevant local sites, directories and apps helps to ensure that you'll be visible whenever people are searching in your area.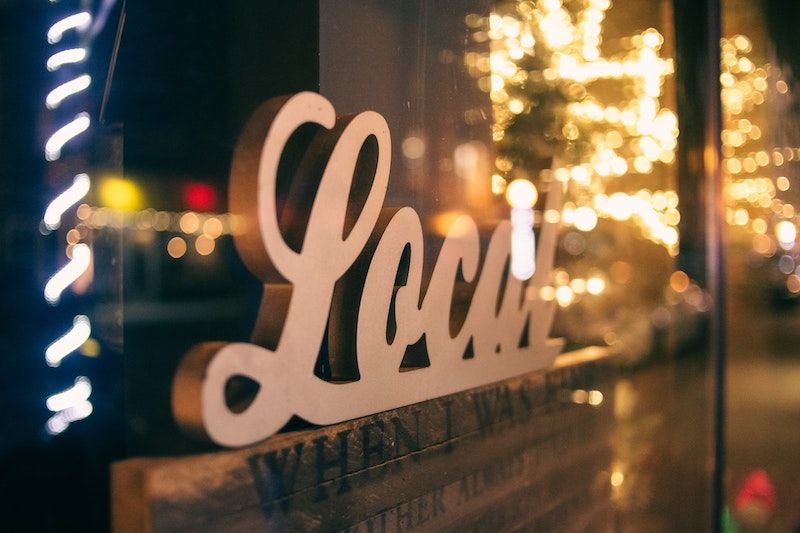 #3. Keep your business information up to date and consistent
Making sure that your business has a presence on any and all local sites, directories and apps is an important first step. But, it's just that, a first step.
It doesn't do your business much good if someone finds you on a local directory, like Yelp, only to find an old phone number or the wrong website when they get there. Your information needs to be accurate across every listing, and it needs to be up to date.
Consistency is important, not just for ensuring that your customers can always reach you when they need to, but also for your visibility on Google.
Google doesn't want to send its users to an outdated phone number or a business that's no longer operating, because it wants to provide the best experience and results for its users. That's why Google prioritizes businesses that have consistent information across the web.
Pro tip - Manage all of your listings at once with Marketing 360® Listings
If your business is listed on 40 different local sites, and you move or change your phone number, it's going to be quite the task to update each listing individually. Save time by managing all of your listings at once with the Marketing 360® Listings app.
#4. Manage your business reviews
As I said, Google's ultimate goal is to provide a good experience for its users, which means that it wants to rank the best businesses at the top of the search results. But, how does Google decide which businesses are the best? It doesn't. It lets consumers do the deciding.
Google puts a lot of emphasis on what consumers say about your business, and believe it or not, your business reviews can actually play a big role in how visible your business is in a local search.
While consumers love to read reviews, they don't always write reviews without being prompted. The exception, of course, is when a customer has had a negative experience. Unfortunately, when a customer is unhappy, they're a lot more likely to write a review than when they're satisfied.
The best way to ensure that your average star rating on Google and other review sites is an accurate reflection of your service is to request feedback from every customer.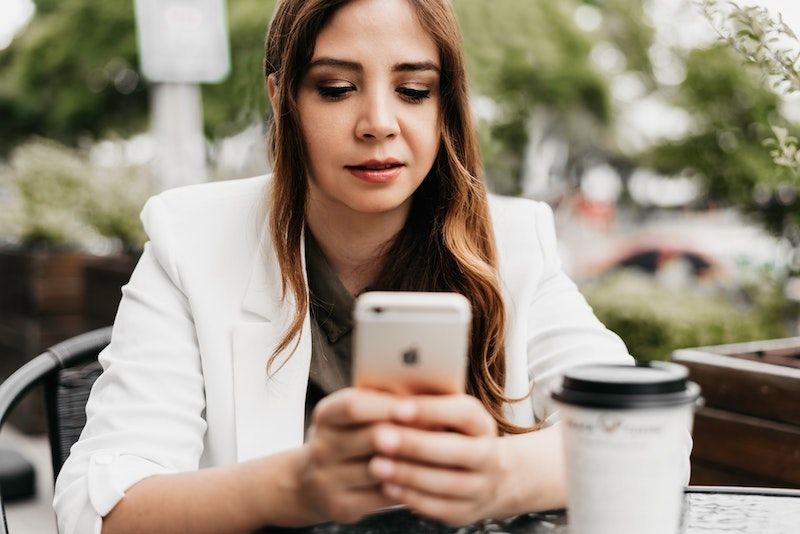 #5. Have a fast, mobile-responsive website
"Near me" and "where to buy" searches on mobile grew by more than 200% in the past couple of years (Chatmeter). And, since 88% of local queries on a mobile device end up in either a call or visit to the business within 24 hours (HubSpot), you can't afford to not rank well on mobile.
Google's goal is to provide a good experience for its users (am I sounding like a broken record yet?), which means that it will prioritize sites that are mobile-friendly for its mobile users.
At the very least, you need to have a responsive website, which will reconfigure itself automatically in order to provide the best experience regardless of the device being used. But, you should also format your site properly for mobile and keep your load times fast.
Page speed is actually a big aspect of mobile-friendliness, and if your website doesn't load quickly, it can hurt your organic rankings in a local search.
#6. Optimize your website for local search
Search engine optimization (SEO) is about optimizing your website for keywords that are relevant to your business. Local SEO is much the same, except that you'll want to focus on geo-specific keywords.
Use geo-specific keywords in your metadata (title tag and meta description), as well as wherever they fit naturally in your titles, headings and content.
If you have multiple locations or serve multiple cities, consider creating separate landing pages for each location or city you serve. This way, you have specific, targeted content to direct ads to, and it will help you rank better in those areas.
#7. Take advantage of content marketing
Building out organic content on a regular basis is an important part of any SEO strategy, local or otherwise. However, when you're focusing on a specific area, it can really help to put a local spin on the content you're creating.
Focus on creating content for your website and social media profiles that's specific to your community. Highlight relevant local news, celebrate local achievements and events, promote local nonprofits, etc.
You can also write about how your products or services can help solve problems that are specific to the area.
Creating content that's locally focused will not only help your business be more visible in a local search, but it will also help to establish your business as a staple of your community.